Spring is officially here! To celebrate we've got the recipe for Spring Cupcakes with Sugared Flowers, these would be perfect for a springtime afternoon tea party, a birthday party, girls' gathering, or simply if you want to bake for someone you love!
If you do want to make cupcakes to give away or want to give your guests leftover cupcakes to take home as party favours then we highly recommend these beautiful cupcake boxes from Flavourbox. They're gorgeous and affordable! Here are our top three picks for storing these Sugared Flower Cupcakes:
1. Vintage Wooden Love cardboard boxes, a packs of 20 for $14.50.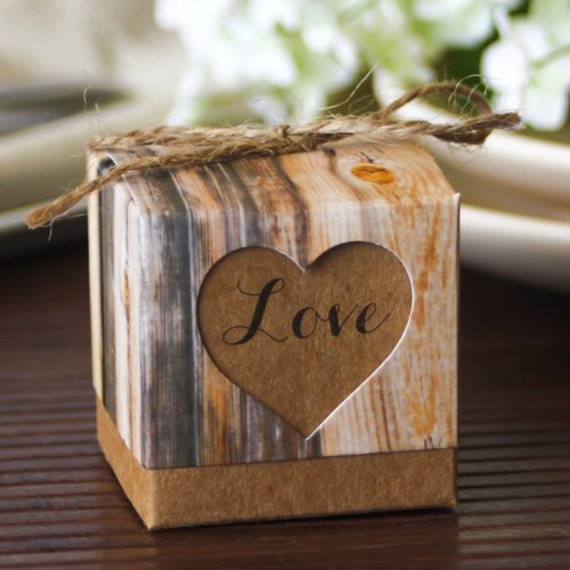 2. White Favour Boxes, a pack of 20 for $7.50, we love how these ones are styled with fabric flowers and ribbon!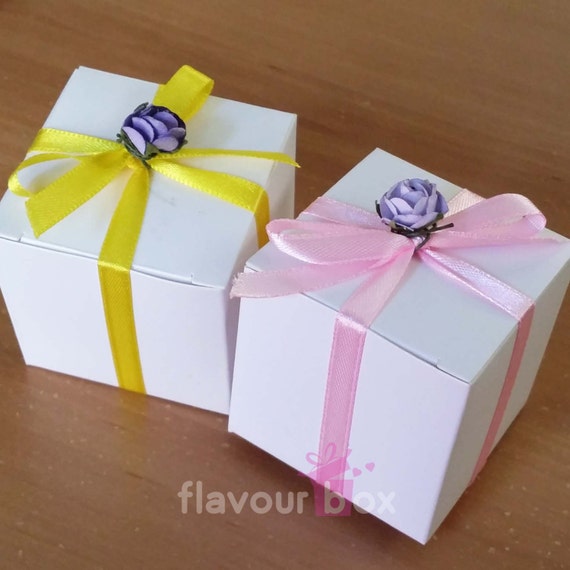 3. Vintage Flower Bomboniere Boxes, a pack of 20 for $14.50. The classic flower print on this one is beautiful.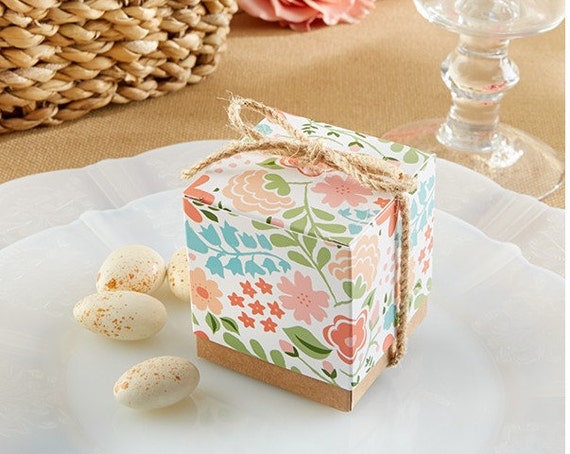 Spring Cupcakes Recipe
Recipe brought to your by Martha Stewart.
Ingredients
FOR CAKE:
3/4 cup plain flour + 2 extra tablespoons
1/2 teaspoon baking powder
1/2 teaspoon salt
3/4 cup butter
1/2 cup chocolate
2 eggs
1 teaspoon pure vanilla extract
FOR ICING:
1/3 cup milk
1/2 teaspoon dried lavender
3 cup icing sugar
Method
FOR CAKE:
1. Preheat oven to 180C. Line two trays of 12 muffin tins with cupcake cases.
2. Whisk together flour, baking powder and salt.
3. Put the butter and chocolate into a heatproof bowl set over a pan of simmering water; stir until smooth. Remove from heat and let cool slightly.
4. Beat melted chocolate and sugar together with an electric mixer on medium speed and add in the eggs one at a time and add vanilla. Beat until combined.
5. Reduce speed to low and add the flour mixture, beat until just combined.
6. Divide batter evenly among muffin cups.
7. Bake for approximately 18 minutes until cupcakes are set and a testing skewer comes out clean.
FOR ICING:
1. Bring milk and lavender just to boil in a small saucepan. Remove from heat and let steep for 10 minutes.
2. Strain and discard lavender.
3. Whisk in sugar until smooth. Strain again.
4. If you wish add a food colouring to your liking.
5. Ice your cooled cupcakes!
*For the sugared flowers paint edible flowers (flowers such as pansies and violas) with an egg white/water wash and sprinkle with sugar. Then set aside.